The Providence Post
Welcome to Madison Providence's Community Page! Here you will find details about our wide variety of resident events and any announcements pertaining to our lovely community. We invite you to learn more about why residents love calling Madison Providence home. Take a deeper look into our community calendar and the engaging events we throw for our residents! Keep an eye on our page to stay in the know of all things MP!
December Pet of the Month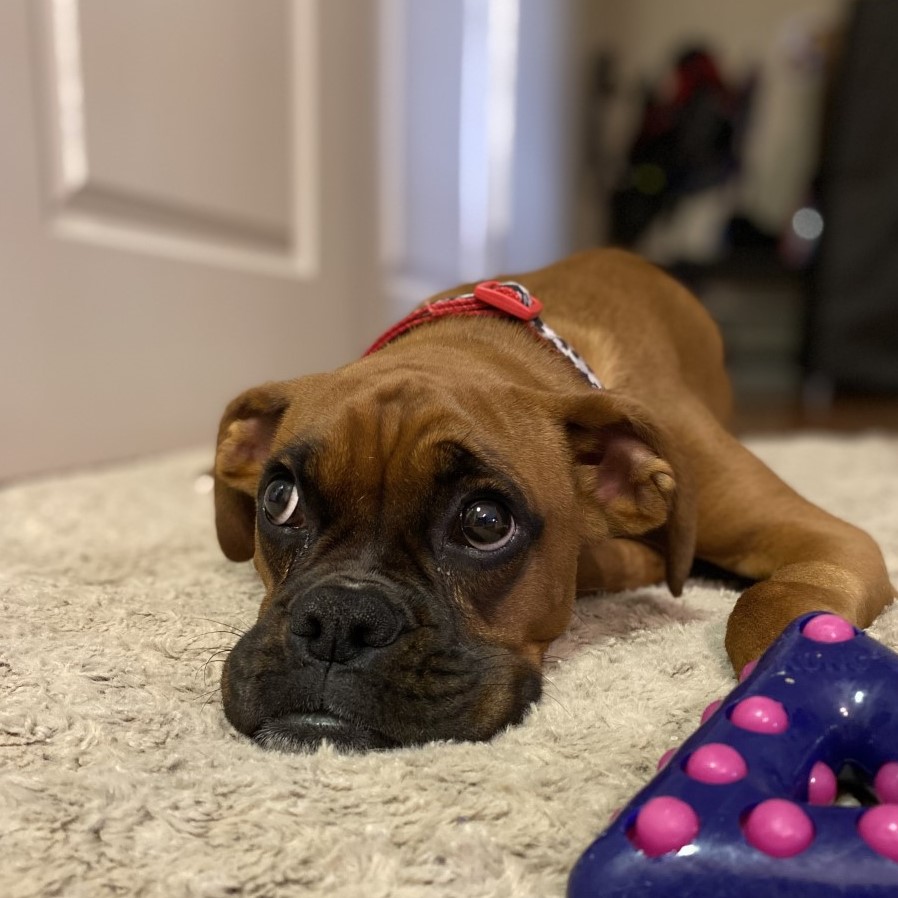 Archer is a boxer puppy who is seven months old on Dec.17. You can find him either on the balcony, in his bed, or in someone's lap. He loves to sleep, eat, and sit outside. He hates the rain very much. He loves everyone and every animal he meets. He loves to lay in the sun even when he is inches away from his bed. He is the cutest boy ever. If you want to see more of this cuteness you should follow him on Instagram at archer_the_boxer_life!
Events
Rascalls Fitness Center Bootcamp
Every Wednesday Night at 7:30p
Meets behind the Clubhouse
---
Rascalls Fitness Center Bootcamp
Every Wednesday Night at 7:30p
Meets behind the Clubhouse
---
Muffin Monday
Monday, Decemeber 14th at 9:30am
Inside the Clubhouse
---
Cookie Bake-Off and Hot Chocolate Bar
Wednesday, Decemeber 16th at 5:00 PM
Inside the Clubhouse
RSVP to Leasing Office to compete in Bake-Off
---
Rascalls Fitness Center Bootcamp
Every Wednesday Night at 7:30p
Meets behind the Clubhouse
---
Rascalls Fitness Center Bootcamp
Every Wednesday Night at 7:30p
Meets behind the Clubhouse
---